About Us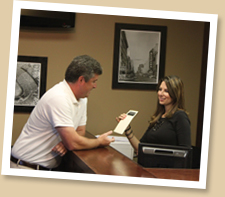 The Male Room is Birmingham's ultimate grooming experience for men of all ages. From the moment our male customers walk in the door they recognize this is not the typical hair salon. From the rich, dark wood to the comfortable, king-sized leather chairs, it's easy to recognize that The Male Room, at least in regards to hair care, is uniquely male. The entire Male Room staff is specifically trained to cater to the grooming needs of men.
Even our receptionists are cosmetology trained to further ensure our customers receive the care they deserve. This includes, but is not limited to matching our customers with the stylist best suited for their specific needs. Brittany, Devin, Jackie and Sarah help the shop run on schedule which means customers spend little time waiting and more time enjoying the experience they came in for. Whether they are booking appointments or serving a complimentary beverage you are sure to experience their friendly and caring spirit.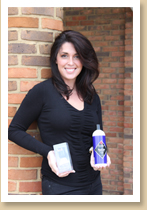 Our stylists have each honed their skills for men's grooming. We have someone that can handle the wide variety of men's styles such as classic, modern, flat-tops, curly, and even that special first cut for our younger customers. The Male Room encourages our stylist to continue their education so they can offer you one on one advice on how to best care for your hair as well as which product(s) are best for you and how to apply them.
Speaking of product, The Male Room carries the industry leaders that are engineered for all types of men's grooming. Please ask any of our personnel about our full line of grooming products. We are sure to have exactly what you need and if not, we will be sure to get it for you.
Haircuts at The Male Room always begin with a detailed consultation. This is not just any consultation though. Instead, especially on your initial visits, we strive to determine exactly what you want while also making observations and recommendations as to what style best suits your face shape and personal style. In the end we will do as you request but more times than not, if you are willing to trust our professionals, you just may come away with a new style; the perfect style you always wanted but weren't really sure how to describe. We have received many personal comments from your significant others thinking us for bringing out the best look of your life.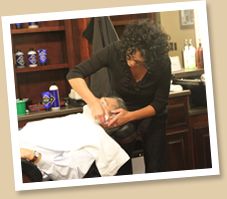 Shaving is another of our specialties. We approach the shave in multiple steps and we share this process with our customers so they too can learn the proper techniques to the perfect shave. We start with a survey of the face to determine the grain of the beard. This helps more than you may realize. We also take this opportunity to determine the sensitivity level of the facial skin in order to minimize irritation. Then it's on with the pre-shave oil which forms a lubricating barrier between the razor and skin. The oil is then heat activated with a hot, steamy towel which also softens the beard. Next is the application of premium shave cream. This isn't your foam in a can, it's always glycerin-based and the other ingredients aid in an irritation-free, amazingly close shave. The first pass with a new, sharp razor is always with the grain. The skin is held taut so the razor can get as close as possible. After the first pass we re-apply more cream and then shave against the grain for that baby-smooth finish. We conclude with a rinse of cool water to close the pores and then a soothing application of alcohol-free, post shave cooling gel.